There's a larger reasoning behind the moves, but it has critics.
ALSO: Tucanos is here to stay, more sheriff's deputies Downtown, e-scooter prices rise, and the Arrow Supermarket building is now a destination antiques shop.
The city will soon finish a controversial project to remove bike lanes and restore parking spots on 4th between Silver and Tijeras and on 5th between Silver and Marquette. Though crews began removal work in some parts of the streets last year, they are finishing up this summer. They've already scraped up the lanes and have touched up the asphalt ahead of restriping – something that will happen once the asphalt has taken a couple more weeks to to cure, according to city spokesman Johnny Chandler. He stressed that these are the only plans the city has to remove any bike lanes Downtown. All told, Chandler says there will be about a dozen more spots added.
Below we have mapped out all the changes, and here is the original interactive version.
The return of the parking spots appears to be wildly popular with adjacent businesses. Weekday customers at Baca Boy's Cafe near 4th and Central often arrive on foot, but owner Suzie Baca told DAN that weekend traffic, which often arrives by car, picked up once the parking spots returned last year. Steve Vatoseow, who owns Lindy's Diner on Central and 5th, said he was "extremely pleased" to have the spots back. Business had gone down, especially at night, and the logistics of delivery had been harder without the parking.
---
EDITOR'S NOTE: Downtown Albuquerque News is free and available online through August 16. After that, only subscribers will be able to read it (delivered by email every weekday). Make sure you're one of them by signing up today.
---
The removal of the lanes comes just a few years after the city installed them as part of former Mayor Richard Berry's 50-mile activity loop. But since then, they have not exactly established themselves as treasured bits of the city's bike lane network. Those with destinations outside the Downtown core could generally find quicker routes by sidestepping the area all together, thus avoiding the frequent traffic lights on 4th and 5th that were not generally well timed for cyclists.
"They were, for lack of a better term, stupid in the first place," said Scot Key, an outgoing member of the Greater Albuquerque Bicycling Advisory Committee.
"I wasn't quite sure why they put them where they did," added Bob Tilley, a bicycling advocate and Raynolds Addition resident.
But even if they were not as useful as lanes in other parts of Downtown, the removal is still viewed as a bit of a slap in the face.
"It was a gesture by the city to say we recognize bicycles as something other than a toy for kids," Tilley said. But now with the removal, "For being so bike friendly, I'm not feeling it."
BikeABQ issued a statement saying "the loss of a bike lane is a disappointment," adding that "The board realizes that parking space Downtown is limited so we all have to share." (The full statement is here.)
A method to the madness
Besides unhappy business owners, the city's reasoning behind ripping up bike lanes on 4th and 5th while almost simultaneously installing them on Lead and Coal goes like this: The Downtown Safety Zone (pictured above), where speed limits top out at 20 mph, is meant to be a comfortable and navigable place for bicyclists, pedestrians, and drivers alike – so comfortable that bike lanes become unnecessary, just as they aren't called for on quiet residential streets.
"It's a shared transportation community here Downtown," Chandler said. "We're trying to institutionalize this mindset in the city."
Hence, the policy is to keep lanes on streets like Marquette and Tijeras because they serve as key connectors to longer routes, in this case up Martin Luther King toward UNM. For the same reasons, they're installing lanes on Lead and Coal. But on streets like 4th and 5th, everybody gets to share.
That logic puts City Councilor Isaac Benton, a bicycle commuter himself, in the highly unusual position of supporting the removal of the 4th and 5th lanes. This is a special situation, he argues, because the lanes were a part of the 50-mile loop rather than the city's more comprehensive transport policy.
"In a normal situation I would never be advocating for removal of a bike facility of any kind," he told DAN. "The optics of it are not great," but, "It was not part of the original bicycle plan."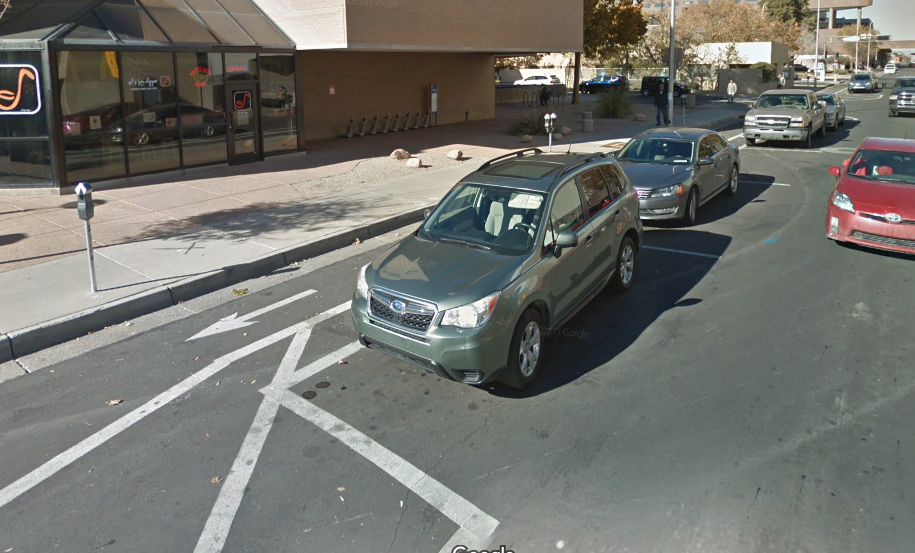 ---
CEO: Tucanos isn't going anywhere
Silver Platinum Neighborhood Association President Ron Casias told the group's annual meeting on July 18 that Tucanos Brazillian Grill, the prominent Downtown restaurant located across from Alvarado Transit Center, was considering pulling up stakes. He made the statement in connection with a larger argument that Downtown's homelessness and crime problems were forcing businesses to close their doors. But Steve Oldham, the CEO of the 10-location chain, flatly contradicted the idea when reached by DAN: "There is no intent or plan to move from Downtown," he said. "We've certainly had lots of discussions with the city…about some of the issues we've faced," he continued, but in general, "I'd say we've been very happy there." When reached for additional comment, Casias said he had evidently gotten some bad information. "We're ecstatic that they're going to stay," he said.
Former Arrow Supermarket building is now an antique furniture store
After an extensive renovation that involved removing a drop ceiling and asbestos floor tile, antique dealers Donnie Volkart and Michael Ouellette have opened Box Road, a store selling vintage and modern artisanal furniture, art, rugs, and kitchenware in the former Arrow Supermarket building on 4th and Pacific in Barelas. The two previously operated their business out of a warehouse in Missouri, often trucking their wares to shows around the country or shipping them to customers who bought online. Foot traffic will continue to be only part of the business – how large a part remains to be seen. The new building has potential for activities other than conventional retail, they say, such as small events like art openings or book signings. Volkart and Ouellette (who is on the board of the Barelas Neighborhood Association) bought the building in 2016. Arrow Supermarket shut its doors for good in 2017.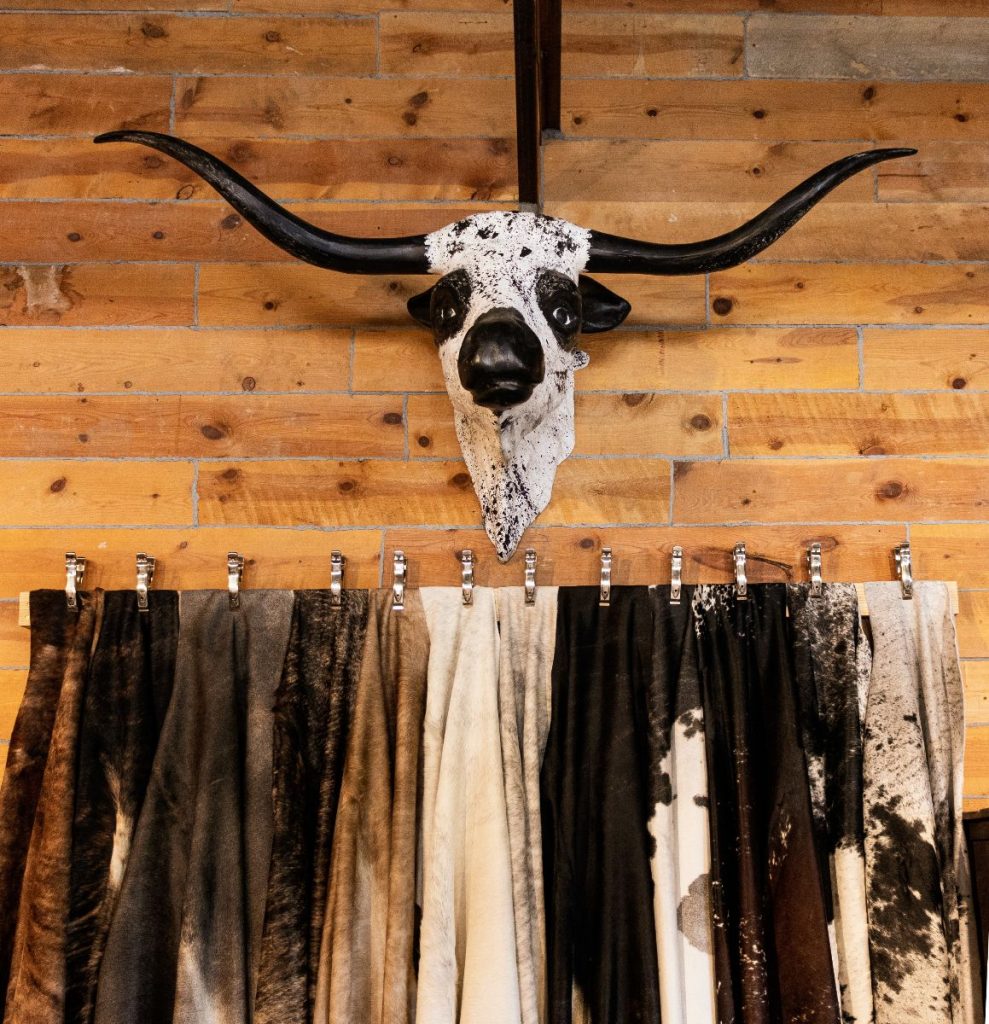 BernCo Sheriff focusing on Downtown this summer
You may see more than the usual number of sheriff's deputies Downtown for the next 1-2 months, thanks to a special operation launched in mid-July. Sheriff Manuel Gonzales told DAN that the larger effort involves 100 deputies and other officers from federal and state law enforcement agencies. Depending on funding and demand, 30-70 of those deputies could be deployed to the Downtown area for parts of any given week. Though Downtown and the rest of the city is generally the domain of the Albuquerque Police Department, the sheriff does do occasional work in the incorporated parts of the county.
BioPark solar install to finish soon
Construction of the massive solar arrays in the zoo and botanical garden/aquarium parking lots is on track to finish by the end of this month. The actual connection to the power grid should happen by the end of September, says Johnny Chandler, the spokesman for the city's Department of Municipal Development. The seven array structures at the zoo and two at the botanical garden/aquarium are projected to generate nearly 1.5 million kilowatt hours of electricity every year – roughly enough to power 140 homes. BioPark administrator Baird Fleming told an advisory panel in July that dealing with all the construction "has been pretty hard," especially because it happened at the same time that a major storm water project on Iron Ave. between Alcalde and 14th impeded access to non-public BioPark facilities. On the bright side, Fleming noted: "People in Albuquerque…they're used to finding interesting parking solutions."
Castle Coffee, at 8th and Tijeras, slated for Sept. opening
A new coffee shop is set to open in the Downtown Neighborhoods this autumn. Pending some regulatory approval to be hashed out at a hearing on August 20, owner Joshua Castleberry says he hopes to be serving coffee to the public at the end of September. Castleberry, 23, worked at the now-defunct Deep Space Coffee, which was located at 5th and Central. An El Dorado graduate who attended UNM, he says the location is perfect both for the highly visible corner lot (just northwest of Cafe Lush) and the access to both neighborhood foot traffic and the Downtown commuter crowd.
Party with your neighbors tonight
At least five Downtown neighborhoods are hosting block parties tonight as part of the annual National Night Out, though not all are publicizing the details to the wider world. Here are the ones we can report on:
Raynolds Addition: Gold between 13th and 14th. 5:30-8:30 p.m. Bring a side or dessert for the potluck.
Huning Castle: Forest Park, 7-9 p.m.
Downtown Neighborhoods: Mary Fox Park, 6:30-8:30 p.m.
Sawmill: Tiguex Park, 6:30-8 p.m.
E-scooter rental price rises
A few weeks after their debut in late May, rates for the rental e-scooters operated by Spin rose from 15 cents per minute to 25 cents. That was not the expiration of a some introductory rate, said Stacey Sebeczek, the marketing manager at Spin partner company Zagster, but rather part of a change the firm made nationwide. "There's nothing specific to Albuquerque," she said. The price to unlock a scooter remains $1. Hours of operation were also extended an extra two hours into the evening, to 9 p.m. Sebeczek says the current hours, which begin at 7 a.m., are typical for the nation as a whole.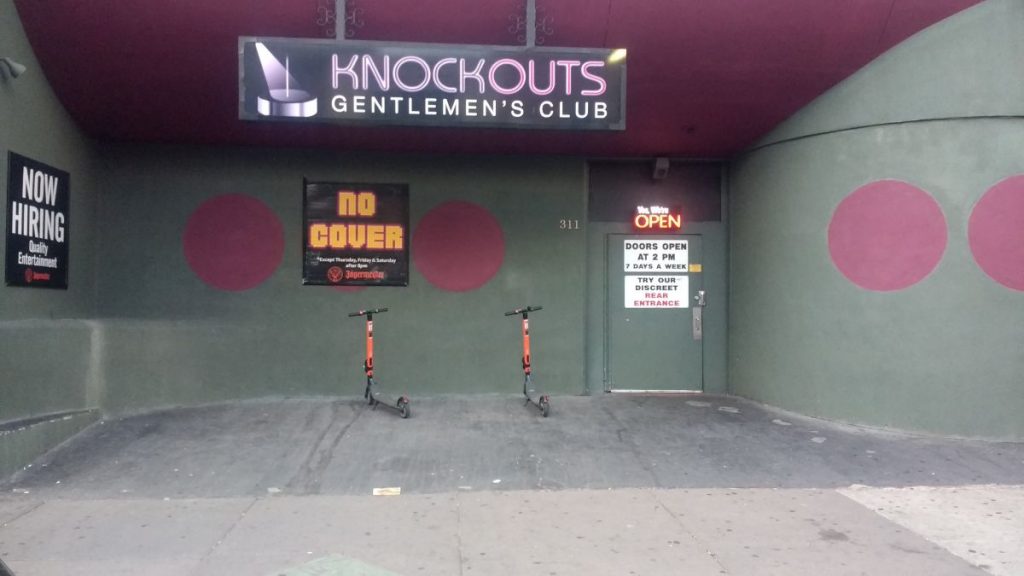 Abandoned house slated for demolition
City staffers are recommending that the boarded up house at 1112 Iron Ave. be torn down. Raynolds Neighborhood Watch block captain Cardinal Rieger told a recent neighborhood association meeting that the move must still be approved by the City Council, something she expects to happen in the next few months. Rieger said the abandoned house, which is actually located in the Barelas neighborhood, had been a magnet for crime and squatters.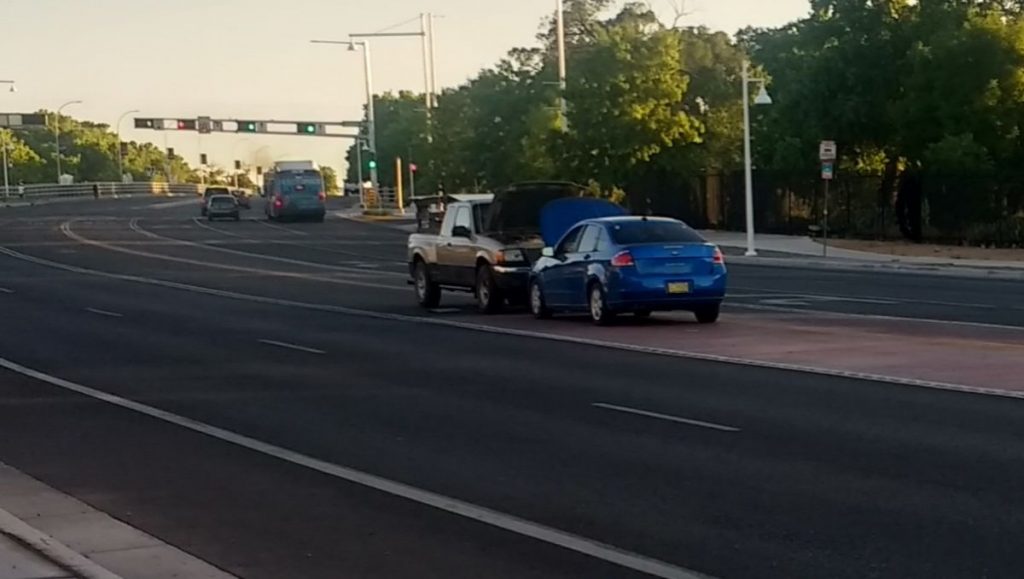 ---
THANKS! We're glad you enjoyed that article, but keep in mind that Downtown Albuquerque News is only free and online through August 16. After that, it will be delivered only to subscribers (by email on weekdays). Since you got all the way to the end, we're guessing that you're the kind of person who cares deeply about Downtown neighborhoods and demands news coverage that's more detailed and more local than you thought possible. If that's true, sign up today and don't miss a word of DAN.