Good morning!
Today is the first ever DAN Friday Roundup, and here's what it's all about: Part of our regular routine here is monitoring other media outlets. The TV channels, the Journal, Business First, several blogs, and – God help us – social media. Whenever we run across something interesting that concerns Downtown, we save it for Friday. Also, if we run across some kind of story or bit of reader feedback that just doesn't quite fit in a normal edition, we'll present it here.
Think of the Friday Roundup as a weekly scrapbook of Downtown that both ensures you don't miss a thing and reduces the need for you to spend a lot of time doing your own own extensive monitoring.
Anyway, enjoy, have a good weekend, and thanks to all our new subscribers for making the first week of DAN such a smashing success!
---
Sawmill: Back in cyberspace
After an accidental internet hiatus, the Sawmill Neighborhood Association web site is back and better than ever. [view]
The bosque: Totally sick puddle riding
After Monday's edition on the Great 2019 Bosque Flood, J.J. Mancini shared a fantastic slow motion video of his wife and fellow alert DAN reader, Sara, going through some bosque flood water on her bicycle. [watch]
City Council endorsement watch
Isaac Benton and Zack Quintero are splitting the major city worker union endorsements. Benton announced the endorsement from AFSME on August 1, while Quintero announced the nod from the police union over the weekend. He had previously been endorsed by the fire fighters union as well. These endorsements are critical because unions often help get the word out about their favored candidates, either informally, by door knocking, or even putting up signs. In total, there are six candidates in the race.
---
EDITOR'S NOTE: Downtown Albuquerque News is free and available online through August 16. After that, only subscribers will be able to read it (delivered by email every weekday). Make sure you're one of them by signing up today.
---
National Night Out: The photo album
The weather's bark turned out to be way worse than its bite Tuesday evening, but the cool temperatures surely encouraged the hundreds of revelers we we saw while visiting no less than four block parties as part of Tuesday's annual National Night Out. Here's a recap: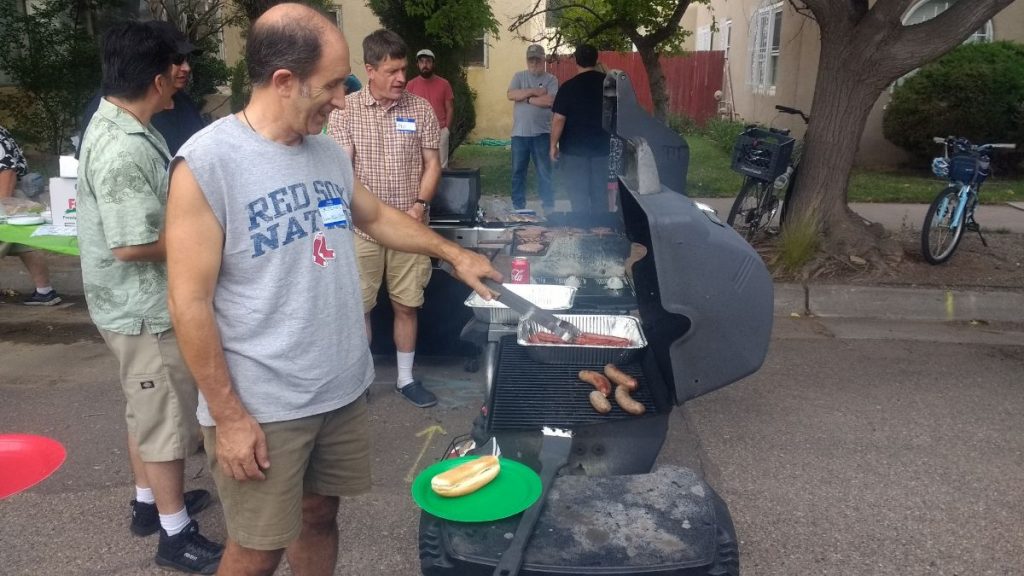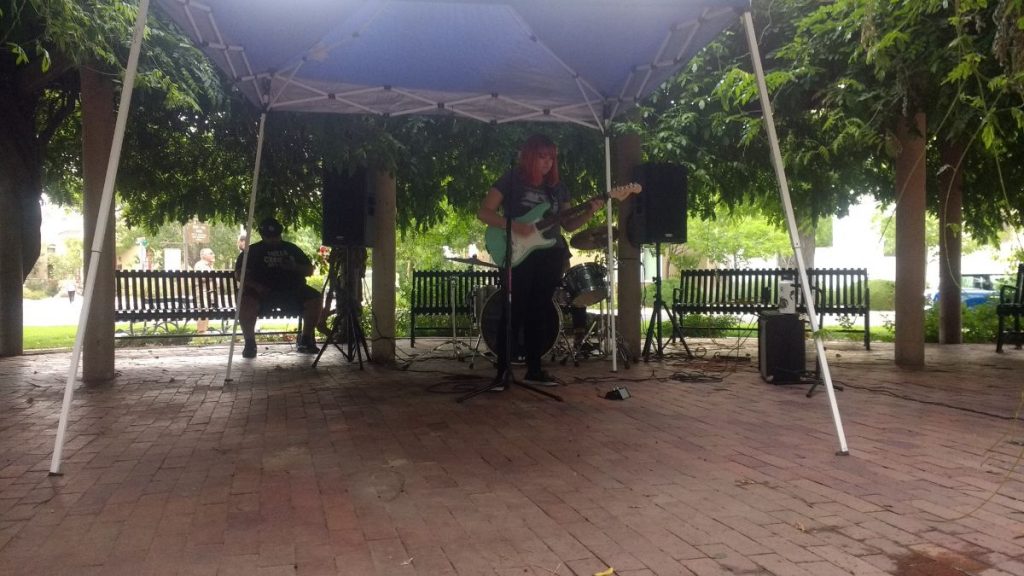 The BioPark: Power eating and management restructuring
KRQE on how elephants eat PNM's tree trimmings: [watch]
The Journal on new associate directors: [read]
And then there's this: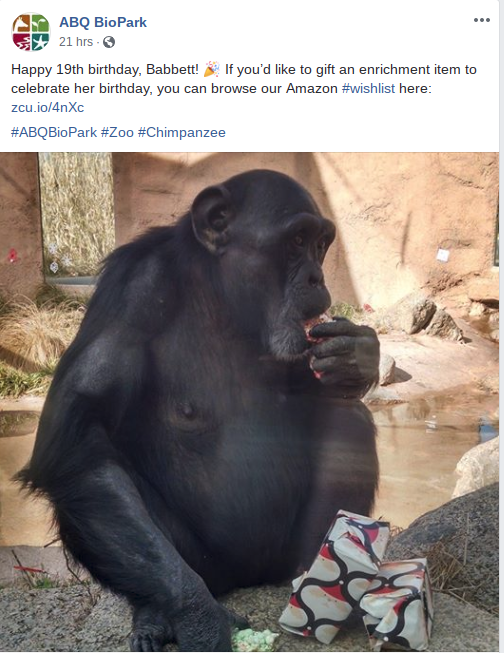 Barelas: Homage to the Wimpy Burger
KOAT on the reopening of the Red Ball Cafe: [watch]
Barelas: Homeless shelter effort
A KRQE interview on a business group's campaign to build a homeless services center just south of the Barelas neighborhood: [watch]
Silver Platinum: Lavu shopping spree
The Journal's account of how the point of service software company wants to help restaurants pay bills for all kinds of services: [read]
Silver Platinum: One Albuquerque sign problems
The Journal reports the sign, just off Civic Plaza, is not ADA friendly: [read]
Silver Platinum: SWAT situation at Silver Gardens
KOB report on the evacuation of residents: [watch]
Sawmill: Market development's restaurants
Business First has details (paywall warning) [read]
Downtown Neighborhoods: Remedy Coffee taste test
KOB reporters in restaurants getting coffee: [watch]
Other publications from Downtown organizations
Albuquerque Museum's monthly newsletter came over the transom one week before we started publishing, so some events listed have passed. We'll be more current with the next edition: [read]
Downtown Arts and Culture District newsletter: [read]
Neighborhood News, from the city's Office of Neighborhood Coordination: [read]
---
THANKS! We're glad you enjoyed that article, but keep in mind that Downtown Albuquerque News is only free and online through August 16. After that, it will be delivered only to subscribers (by email on weekdays). Since you got all the way to the end, we're guessing that you're the kind of person who cares deeply about Downtown neighborhoods and demands news coverage that's more detailed and more local than you thought possible. If that's true, sign up today and don't miss a word of DAN.