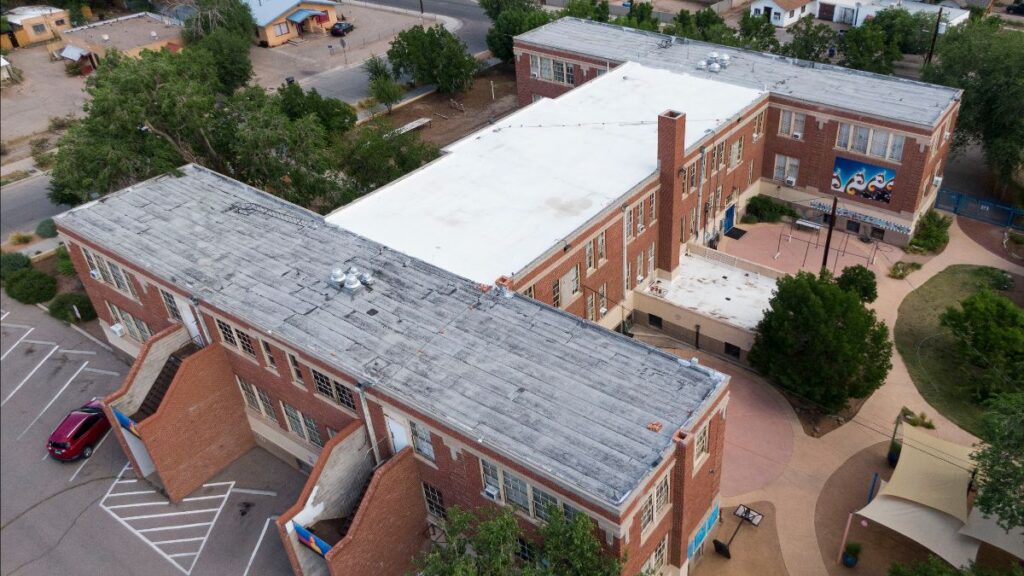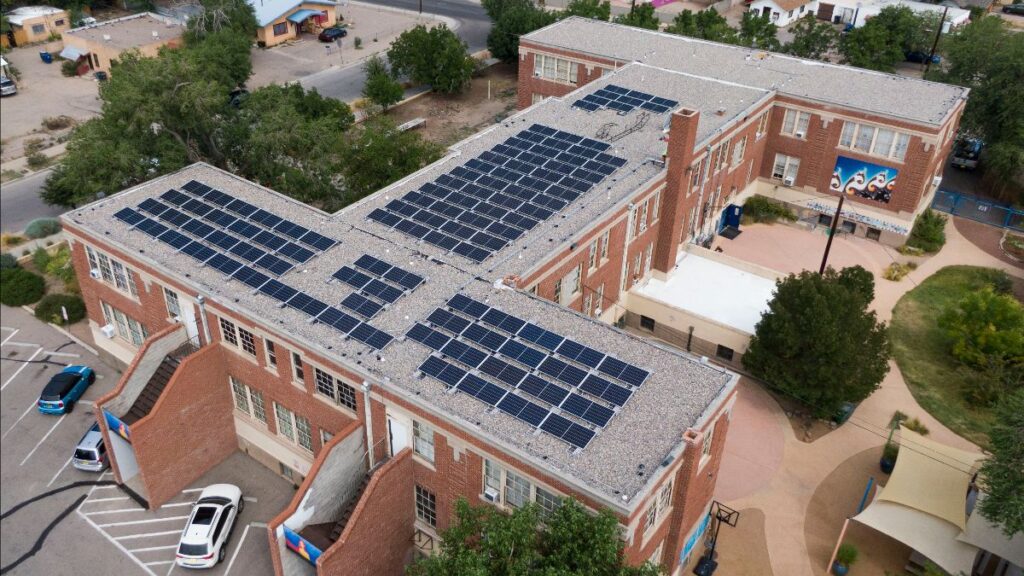 September 27, 2023
Harwood Art Center was poised to break ground on a half-million dollar campus makeover, aiming to install new paths and trees, an outdoor amphitheater, a deck, and an ADA entrance that would allow more frequent use of its indoor theater (DAN, 1/28/20). Back in early 2020, it all seemed set to go. But soon enough, of course, those plans became much less certain, so the organization hit the pause button and began pondering its priorities.
At the top of that list, Harwood put tending to the existing public programs it has developed over its 30-year history and adapting them to the strange new world of COVID, Chief Programs Officer Julia Mandeville told DAN. Next came updating some of the property's 100-year-old infrastructure to ready it for the next 100 years.
The organization, an outreach effort of Escuela del Sol Montessori, soon got to work replacing the water main and boiler, adding an indoor air filtration system, upgrading the wiring, and installing solar panels on the roof. It has nearly finished replacing all the building's wood-frame windows with modern versions designed to resemble the originals.
The art center's range of programs for children and adults attract some 10,000 participants a year, Mandeville said, and the pandemic left their basic content untouched while notably changing some of the delivery methods.
Programs used to mean person-to-person only, she said, but spurred on by COVID, "We learned how to offer the programs physically through the galleries but also through beautiful documentation and digitization."
A detailed "multi-phase, very long-term campus stewardship plan" guided all these decisions, Mandeville said. The four-volume plan was produced through the collaboration of many Harwood constituencies and is still in force, she said, but it evolves as conditions change.
The campus makeover has not been shelved, but because its cost has increased five-fold since 2020, there's no telling when each part will become affordable. Harwood pays for its operations with a complex mix of regular donations, fundraising campaigns, assistance from other groups, and financing. It offers many of its public programs at no cost and others for a sliding-scale fee.
Mandeville could predict what's next on the list, however: projects to increase safety and accessibility. So that ADA entrance to the indoor theater may materialize before too long.
—By David Lee